Sliding Automatic Vehicle Gate with Matching Foot Traffic Access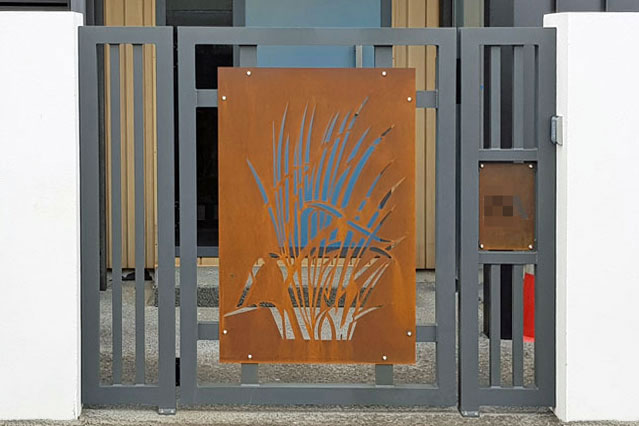 Eye-catching is the word to describe the front boundary of this residential property, resplendent in its automatic slider and matching pedestrian gate.
What makes this pair of gates stand out, besides the fine powder coated finish and top-quality automation for vehicle access, is its outdoor artwork. The client chose to decorate the gates with weathering steel (COR-TEN®) panels, laser-cut to precision for some stunning street appeal. Cor-Ten means corrosion resistance and tensile strength, steel that needs no painting and forms a stable rust-like appearance with exposure to the weather. Perfect for embellishing structures installed close to the sea, as this one is.