Do you have a question about automatic gates?
A new gate is not something you buy every day. Getting one that's right for your needs requires some research and thought. Expectations can sometimes exceed what's possible in your price range, and what's practical for your site.
Before deciding on what gate suits you best, give plenty of thought to why you and your property need a gate, how you want the finished product to look and operate, and what your budget is. Take a look at our FAQs below, and if you still have questions, do please get in touch.
1. Do you service existing gates?
We provide full maintenance services for all our own automatic gate installations. More about gate servicing here.
2. Are all your gates custom-designed and built?
Generally our automatic gates are designed and built to owner specifications. The exception is our Sliding Road Beam (SRB), which is a stock product with a fixed maximum roadway span of 4 metres.
3. What regions do you cover?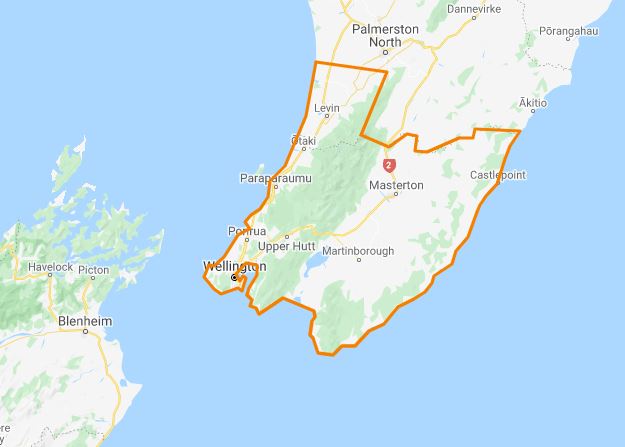 We provide bespoke gates for properties throughout Wellington, Hutt Valley, Porirua, and Kapiti Coast. Wairarapa and Horowhenua subject to installation size and availability.
SRBs, Parking Barriers and other gates by arrangement are available for shipment New Zealand-wide.
Free quotes are limited to the Wellington City, Hutt Valley and Porirua areas. We are always pleased to quote on large installations anywhere, so please call to discuss jobs outside this area.
4. Do you only supply automatic gates?
As well as our automatically-controlled gates, we also supply manually-operated swing and sliding gates to suit customer preference and budget.
5. Do you service other suppliers' gates and automation?
The short answer is no. We supply top-quality gates using the best internationally-available automation equipment. Inferior products can be difficult to repair at best, and we usually advise a complete replacement of automation when it fails. That may or may not be compatible with the existing gate structure.
All gates, and automatic gates in particular, are installed to get a lot of use. To last, they must be built to last. If your gate has had its day, we'll be pleased to quote on a complete replacement package.
6. What is the difference between a sliding gate and a cantilevered gate?
Sliding gates move along a track installed in the roadway supported by rollers. Cantilevered gates run free above the road surface, supported when both opened and closed by the structure housing the gate in its open position.
7. What type of gate is best for my property?
We offer no-obligation advice on your gate needs according to budget, function, style and site constraints, if any. So before you do anything else, give us a call or email us with details and we will promptly respond.
8. What are the activation options for my automatic gate?
We discuss this fully during the design process. Automatic gates can be opened by range of methods – key, card, tag, or remote by mobile phone. The choice is yours depending on your gate's function and your security needs.
9. What motors do you use to drive automatic gates?
We use the best gate automation products available internationally, and select the motor for each design to suite the gate's size and function. All electronics and moving parts are suitably protected from the elements for reliability and long life.
10. What happens if the power goes off?
All our gates are fitted with a manual release mechanism, and can be safely operated by hand as required. Full operating instructions come with every installation.
11. Do you test gates before installation?
All our automatic gates are erected then fully trialled and tested at our premises, prior to delivery to site for installation by our technicians.
12. Do you have a callout service?
Yes. Subject to our terms & conditions. Emergency hours call-out charges apply.
EMERGENCY CALL-OUT RATE*: $250.00/hr for FIRST HOUR, $140.00/hr THEREAFTER, plus vehicle mileage plus GST. *Emergency callout time – Same day requested service, along with hours outside of Monday to Friday 7.30am to 4:30pm and during public holidays. Call our office or after-hours line for service.
These prices exclude GST and any additional materials required.
If you have further questions about our automatic gate design, manufacture or servicing, please get in touch.