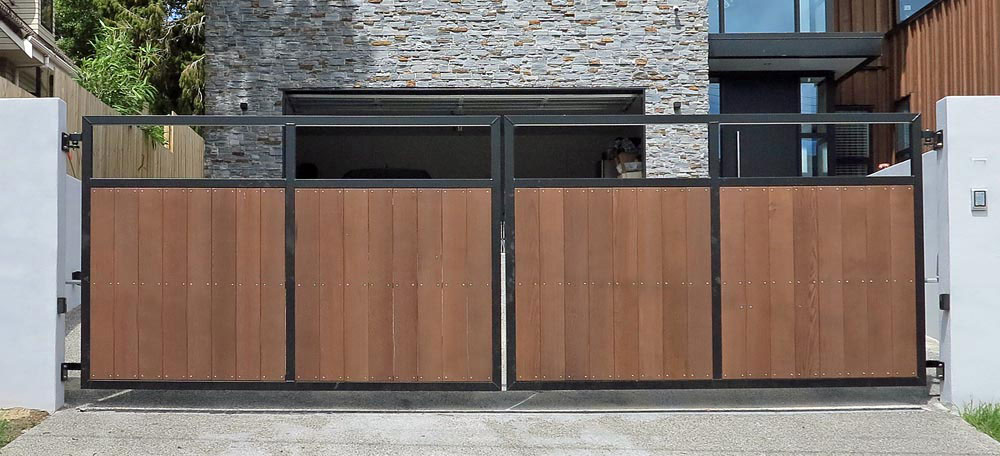 While sliding gates provide the optimum in functionality and engineering durability over time, swing gates are still a popular choice. They are often the only solution on sites with limited overhang. Home owners like swing gates for their traditional appeal, elegance and style.
Our swing gates are available with the same automation as sliding gates, designed to withstand constant use and whatever the weather can throw at them.
Below is a selection of customised automatic swing gates we have produced in galvanised steel and aluminium, some with timber cladding.  WE also supply and install a range of standard-design automatic gates in aluminium. View the styles available in that range of gates here, and talk to us about any modifications that may be required.
Swing Gates are designed and manufactured to suit the site concerned in our standard range of materials, grill-type or timber cladded when additional privacuy is required.
Steel and aluminium components can be powder coated in your colour of choice, with the option of ornamental metalwork built into the design.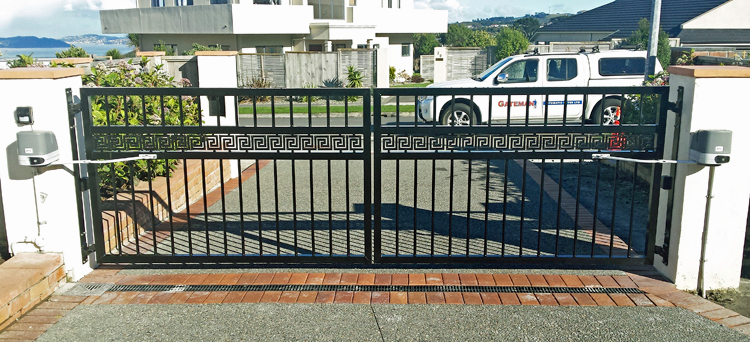 SW1.
We also supply and install conventional manually-operated swing gates for industrial, commercial and residential properties. The examples SW3. and SW4. above show a large fence and gate erected to secure a storage area, and a child-safe pedestrian gate between a retail entertainment complex and adjoining railway station.
Hutt City Council commissioned the gate shown at right as an emergency exit for the redeveloped Huia Pool & Fitness complex. The swing gate's magnetic lock is linked to the security system and automatically released if the fire alarm is triggered.
A popular swing gate design for industrial/commercial lanes and driveways. On the left & centre, a manually operated example servicing commercial premises, shown in open and closed position. On the right, a fully automated installation with DEA LIVI 502 gate operator that compliments a New York-style apartment renovation.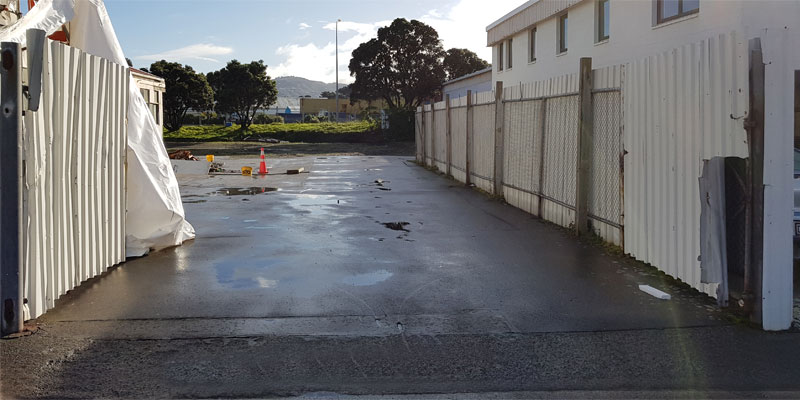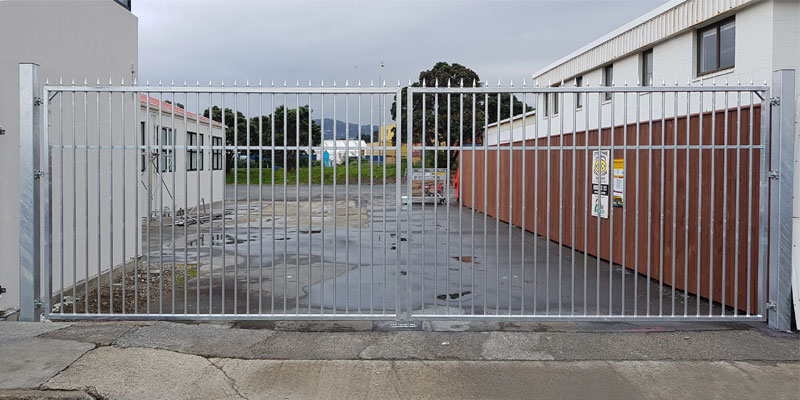 SW10. What a difference a new gate makes. Hover over this image to see installed a galvanised-steel,
 

i

ndustrial-sized, double-swing gate topped with

security spears.
SW9. Large Residential Swing Gate