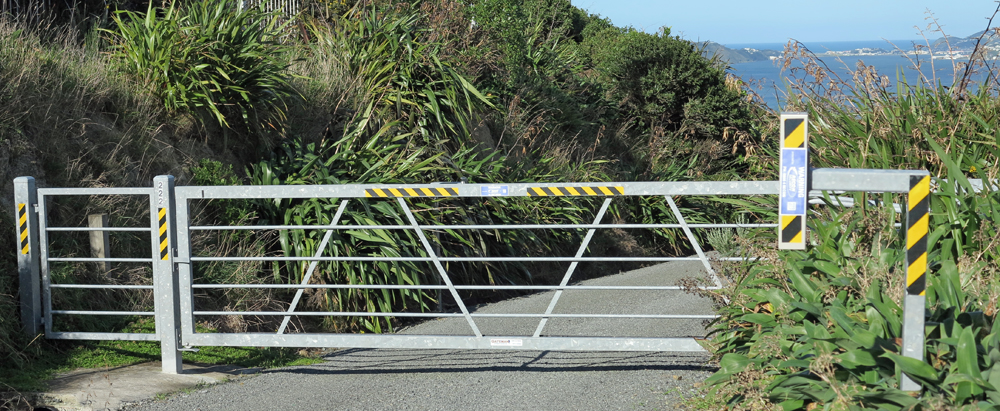 Own a rural lifestyle block or farm? Imagine a gate that you can open and shut in any weather from the comfort of your vehicle; a gate that provides superior security for your rural property.  That's our Lifestyle Gate, made in New Zealand for local conditions. The Gateman Automatic Lifestyle Gate is easily operated by one person, and the time saved over manual operation in opening/closing twice per day amounts to at least 10 hours in a year.
Designed specifically to meet the needs of rural property owners, the cantilevered Lifestyle Gate combines improved security with easy operation for the busy lifestyler and farmer. This quality automatic gate is constructed in steel that is hot-dip galvanised to finish. Combining a sliding gate section firmly supported in a cantilevered tower frame, the Lifestyle Gate is powered by a Centurion D5 gate motor, driven on Nylatron rollers and sliding without need of ground tracks. In windy conditions it is more convenient and reliable than traditional swing gates.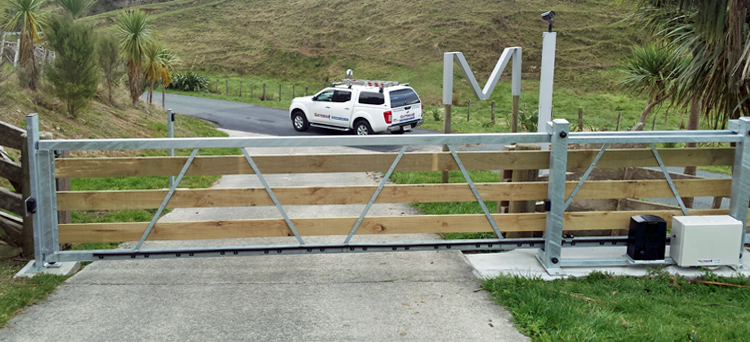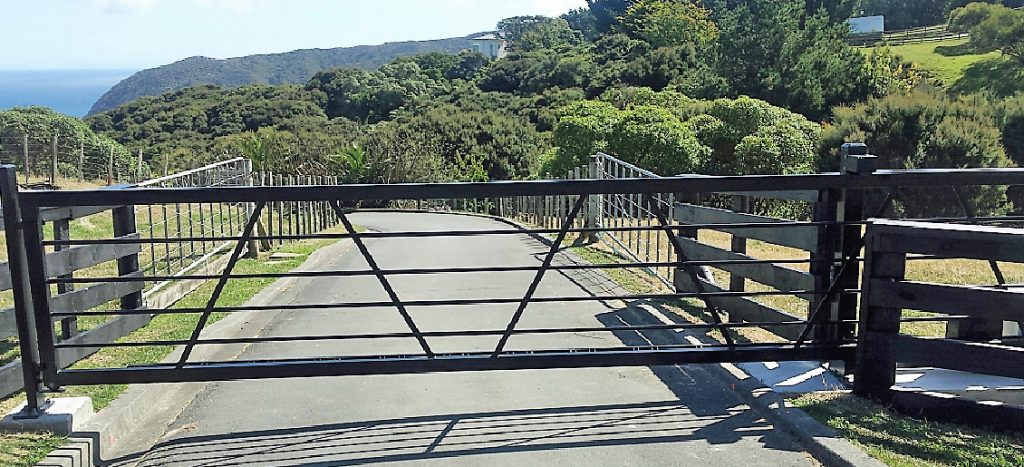 The Lifestyle Gate can be operated by a variety of means, the most common control systems being hand-held remote and digital keypad. If there is suitable mobile coverage, the gate can also be programmed to operate by free call from your phone. With the gate's automatic locking system there is no need for padlock and keys.
The direction of the Lifestyle Gate's movement can be reversed without reconfiguring its controls, making it easy to relocate to other parts of your farm property if required. The D5 motor's battery is rechargeable from mains or via a solar panel. Alternatively the motor can be connected to a low-voltage fence feed.