We supply a wide range of best-quality automatic and electrical gate accessories and parts.
These include the Gateman Motor Cover, a sure way to vandal-proof the Centurion Systems D5 and D10 motors that drive our automatic cantilevered and sliding gates.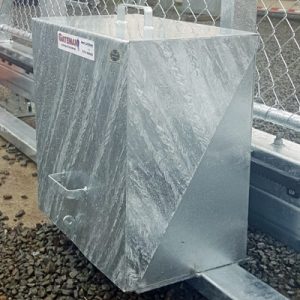 Top-hinging Type 1 Motor Cover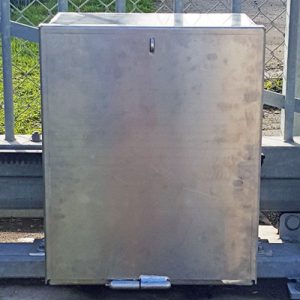 Bottom-hinging Type 2 Motor Cover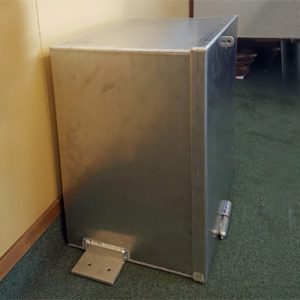 Type 2 Motor Cover before fitting
We produce automatic gate swipe posts incorporating card and tag sensors, designed and made to suit the installation's design, function, security configurations and site requirements. As shown at right.
Also available direct from our store are the electronic extras that will enhance your automatic gate operations and the security of your premises. These include digital keypads, intercoms and photoelectric safety beam kits. Products that are all fully compatible with our New Zealand-made automatic gates, sliding road beams and parking barriers.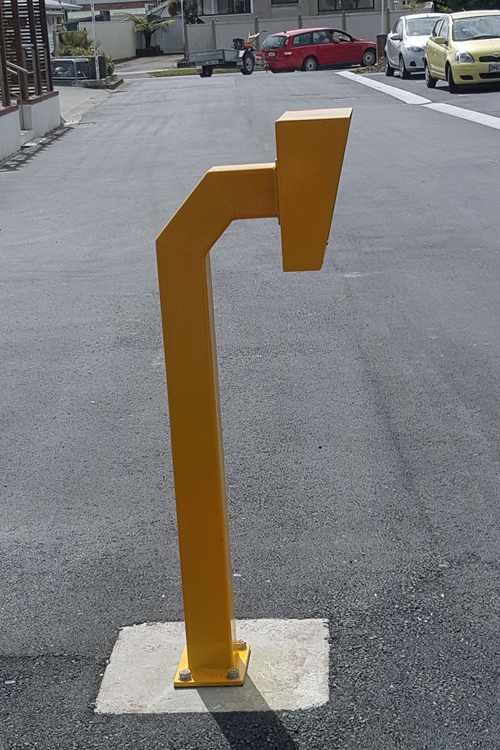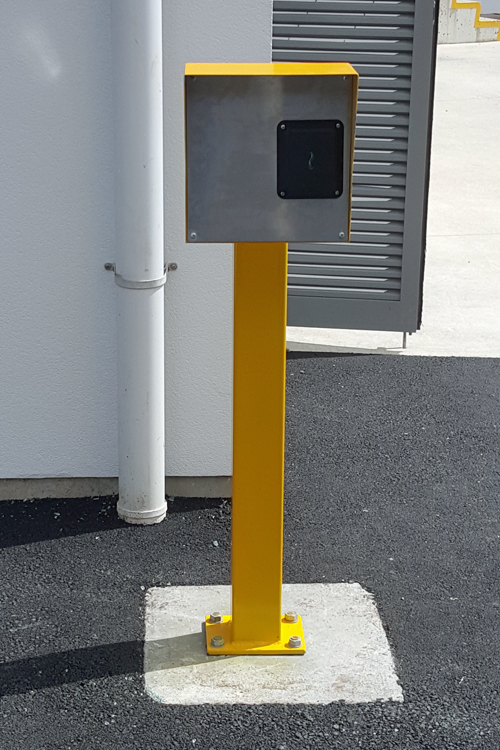 When you contact us to talk about your automatic gate needs, we can discuss additional equipment that may benefit your particular installation.