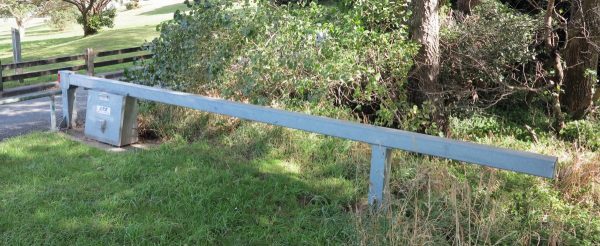 This Sliding Road Beam is installed at the entrance to Hataitai Park sports fields & clubrooms, allowing WCC parks management to control access to facilities. Its easy operation gives authorised users entry and exit as required. Access is available during the day for public access and at night for training and meetings, while land & building security is maintained at all times.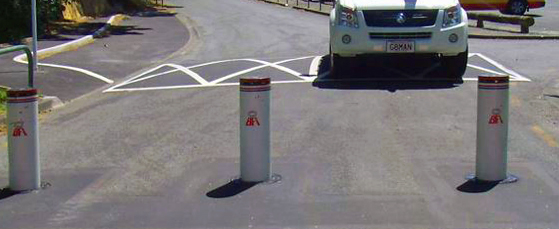 Situated in another part of busy Hataitai Park, this row of
Rising Bollards

serves a similar purpose to the SRB.